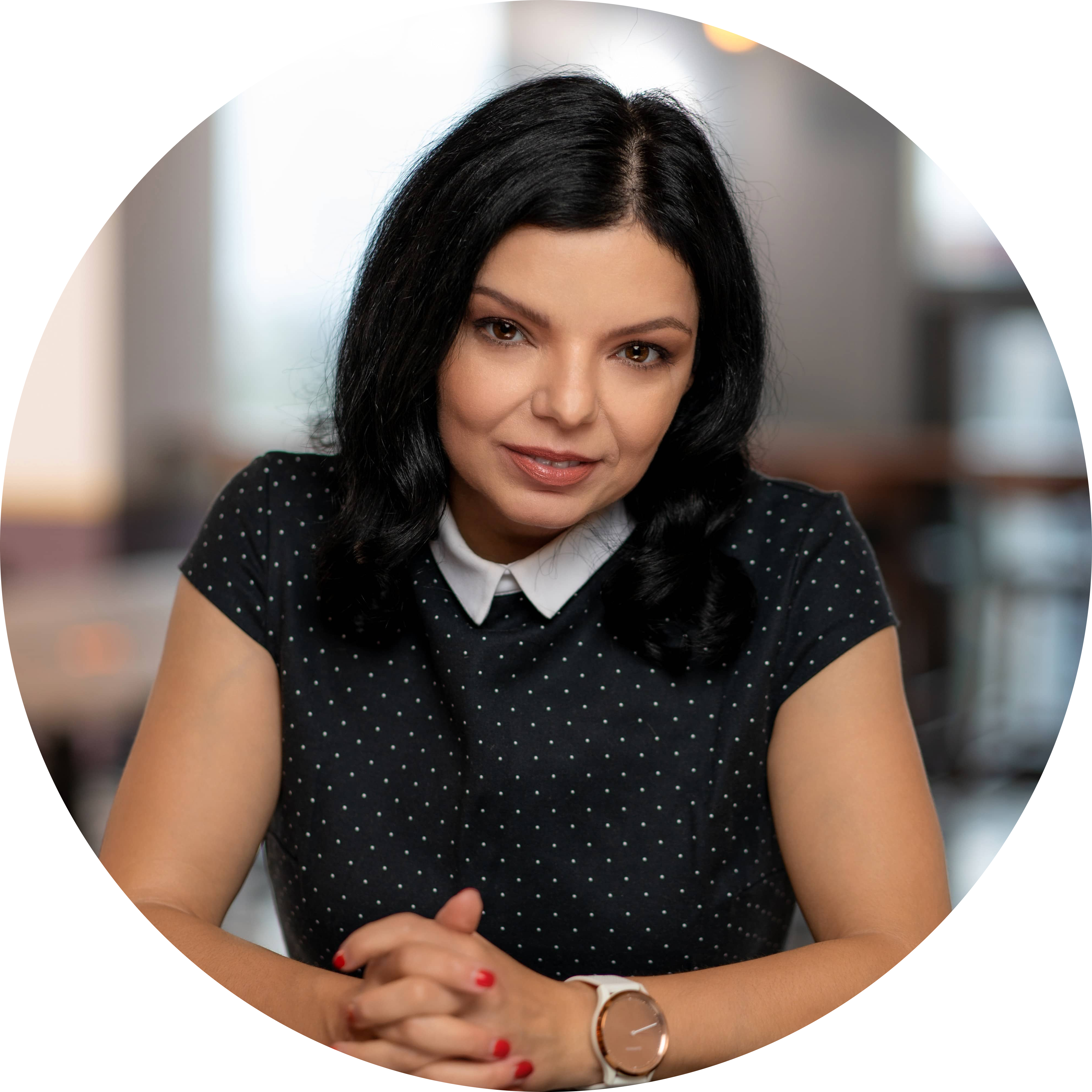 Raluca almost celebrates adulthood in the world of personal and organizational development and still feels that it is just at the beginning. She wants to make her life and the lives of others a continuous evolution and she believes that this is her mission and vocation.
In the past years, she has developed and delivered programs that combine thousands of hours of training, coaching and consulting on topics such as communication psychology, self-knowledge, psychological profiling applied individually and in organizations, group dynamics and identifying patterns of thinking that influence our behavior at individual or group level.
Lao Tzu, said: "Wisdom is not stored… and is not kept hidden. By giving others the wisdom you have, you will have more wisdom. By giving all the wisdom you have to others, you will become richer and richer. "
Ever since she discovered PCM and gone through the beautiful journey of certification, she has accompanied nearly 500 participants on their journey to new perspectives on professional and personal relationships and helped them communicate better, connect with themselves and others, to know each other and express themselves authentically in their journey to the best version and to what they want.
She delivered PCM training to compact teams from different departments and fields, supporting them in adapting to the current context, increasing the level of motivation, improving synergy within the team and managing stress and conflicts inside or outside teams.
You can contact Raluca by accessing her profile athttps://www.linkedin.com/in/raluca-alecu-8517541/ or by phone at +40 744 448 060 and email: ralecu79@gmail.com
---