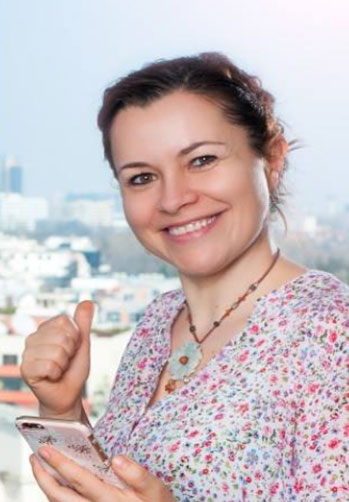 I have gained over 12 years of experience in multinational organisations in Germany, Brazil, Romania and the United Kingdom, working in areas such as strategy consulting, commercial strategy and planning, customer experience and employee engagement. During my last seven years in the corporate environment, I acquired a broad expertise in recruiting, training and coaching, assisting people to develop, in order to reach their full potential.

While most of my professional career was very much focused on numbers, analysis and strategies, I have nurtured the "human-side" of my career through my training and coaching experiences. In my free time I read about psychology, neuroscience, NLP and coaching, and I started to focus more on what these tools can bring into people's lives, realizing this is what really made me tick.

This is the reason why I made it my focus to work with people, to understand them and help them live the life they want according to their dreams, their potential, their values: a happier life for them. PCM, which can unlock the door to positive relationships through the way we communicate and manage stress in us and others, proved to be a very important step in this process.
---