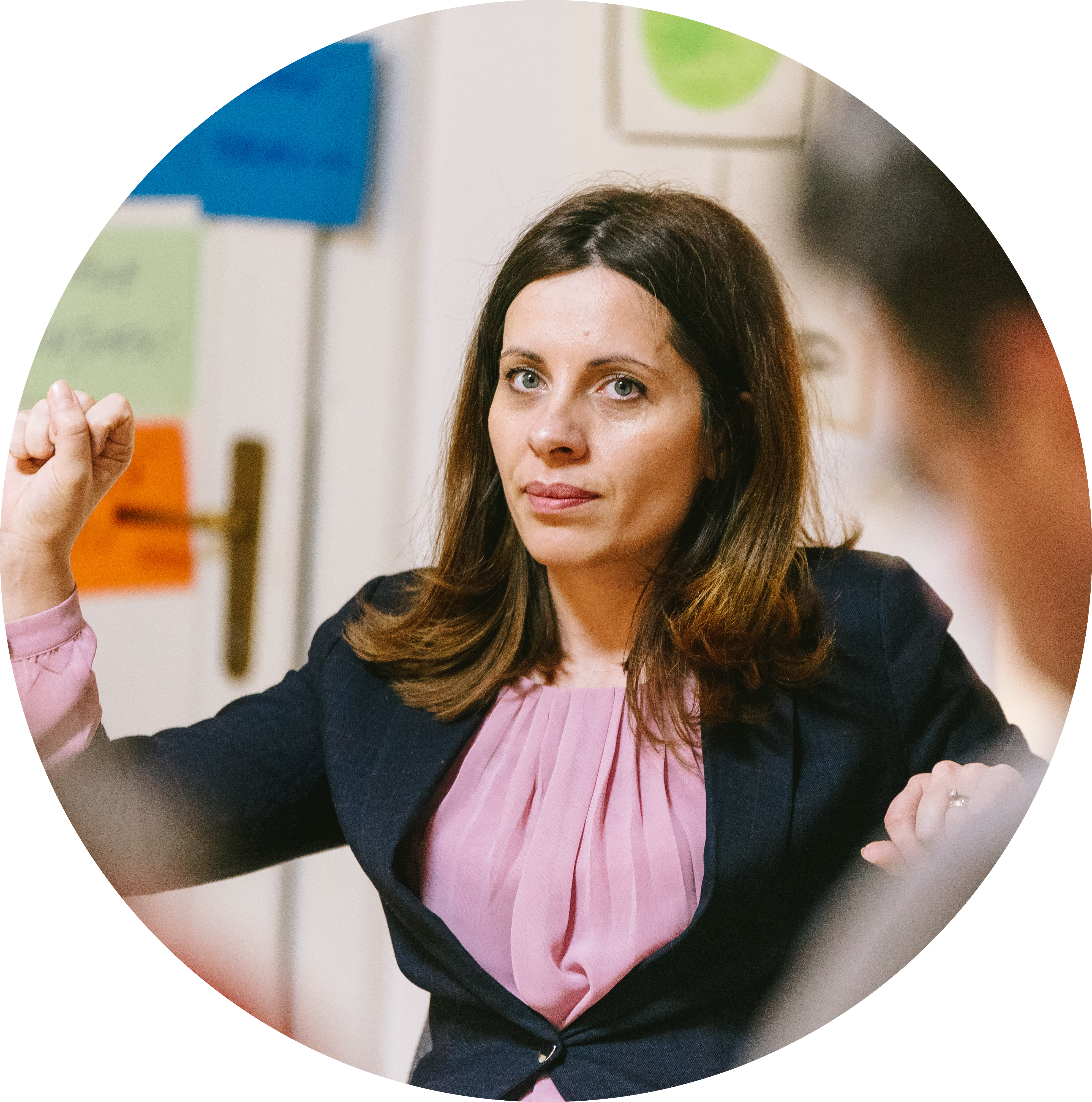 Crina Penteleychuk has a 15 years' experience in working with groups and she has put the bases of her Trainer career starting in 2005 in trainers' programs in Belgium, United Kingdom and Sweden delivered by international teams.
In 2012 she founded Crilia and has delivered training through it ever since. Her preferred training topics are: communication, team development, creative thinking, leadership, train the trainers, wellbeing, emotional intelligence.
Crina is focusing right now in developing people and teams in a way that they can find and use their full potential, combining communication with Emotional Intelligence and Group dynamics.
Being a devotee of Life Long Learning, she believes changes, even the small ones, need effort. Real change is not an event; it is a process for which there is no standard recipe. And thus she is striving to find ways to ease the process of change for people and teams that want to change.
https://crilia.ro/ office@crilia.ro
---