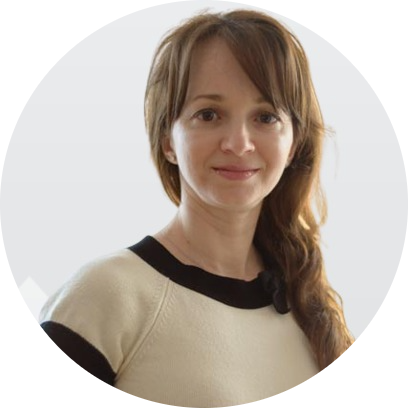 I am a person wearing many hats 😊 and I enjoy having multiple roles and working with different people. During my 19 years in the IT corporate world and as an owner at Soft Education, I went from the Finance, HR, Legal, Facility, Recruiting, Marketing to Education. It has been quite a journey until settle myself down as Certified Trainer (by Romanian National Accreditation Center) and Facilitator (Member of International Association of Facilitators) and I am grateful for it!
My trainings are mostly in the soft skills area (PCM, Communication and Feedback, Assertiveness, Active listening, Public speaking, Emotional intelligence, Learning styles and Multiple Intelligences) or in the technical area: HR, Budgets and Finance for Non-finance and I also have some trainings for kids, adolescents and students (Public speaking or IT Career guidance bootcamp for high school).
After the PCM training and certification, I do many things differently: I started to be aware of my needs, I often "fill my batteries", I play more in my trainings and I connect better with my trainees. To say it shortly: I am a better communicator and I enjoy life more.
You can see what I do here:
Linkedin: https://www.linkedin.com/in/carmen-teodorescu/ and https://www.linkedin.com/company/softeducation/?viewAsMember=true
Facebook: https://www.facebook.com/softeducation2016
Instagram: @softeducation2016
If you like it, let's connect! You can give me a call at 0040744385285 or write me an email at softeducation2016@gmail.com and carmen.teodorescu@centric.eu.
---