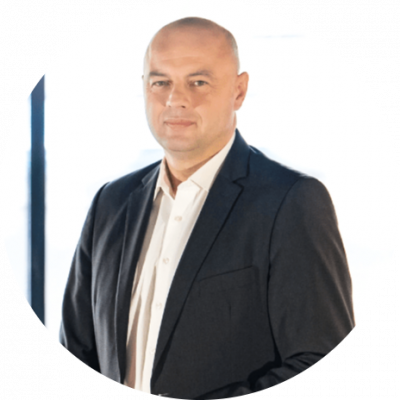 Bogdan has a medical doctor degree, chose sales and management as a career path, and has a solid track record of over 15 years in multinational companies that activate in pharma and medical industries, like Sanofi, Zentiva, Glenmark, organisations in which he successfully coordinated sales teams.
He always was focused towards people and personal development, and constantly invested in knowledge, tools and certifications that helped him to be a top performer together with the teams he managed. From 2017, Bogdan is a Senior Trainer & Consultant in Brightway® team, one of the top and most dynamic training and management consultancy companies in Romania.
Bogdan profoundly beliefs in experiential learning. The training programs that he delivers have high energy, business simulations and focus on concrete applications of the communication and management tools in the daily lives of the participants. He is one of the most active and solicited Brightway® trainers at national level, but also in international projects.
Bogdan applies Process Communication Model® in development programs for top management executives and sales teams who want to offer clients not just ok services, but legendary ones. He considers that any relationship in this life starts with a communication process and views PCM® as an essential tool in the arsenal of every person who wants to build quality relationships with others and lasting business partnerships.
If you want to learn PCM® in a practical way, you can contact Bogdan by sending him a message on Brightway.ro or by e-mail at bogdan.secara@brightway.ro.
---